Are you looking for a way to add wpDiscuz to Elementor? If so, you've come to the right place!
Adding wpDiscuz to Elementor is a great way to enhance the user experience on your website. wpDiscuz is a powerful comment plugin that allows users to comment on your posts and pages. It's a great way to engage with your audience and build a community.
In this blog post, we'll show you how to add wpDiscuz to Elementor. We'll also provide some tips on how you can make the most out of the plugin. Let's get started!
The first thing you'll need to do is install and activate the wpDiscuz plugin. You can do this by going to the Plugins page in your WordPress dashboard and searching for "wpDiscuz". Once you've found the plugin, click the "Install Now" button and then activate it.
Once the plugin is installed and activated, you can use it on your Elementor page. To do this, go to the page you want to add the plugin to and click the "Edit with Elementor" button. This will open up the Elementor editor.
Next, click the "Add New Section" button and then drag and drop the default WordPress "Comment" widget into the new section- wpDiscuz replaces the default wp comment system after installation.
Now that you've added the wpDiscuz plugin to your page, you can start customizing it. You can change the colors, font size, and other settings to make it look the way you want it to – navigate to the WordPress Dashboard > WpDiscuz > Settings.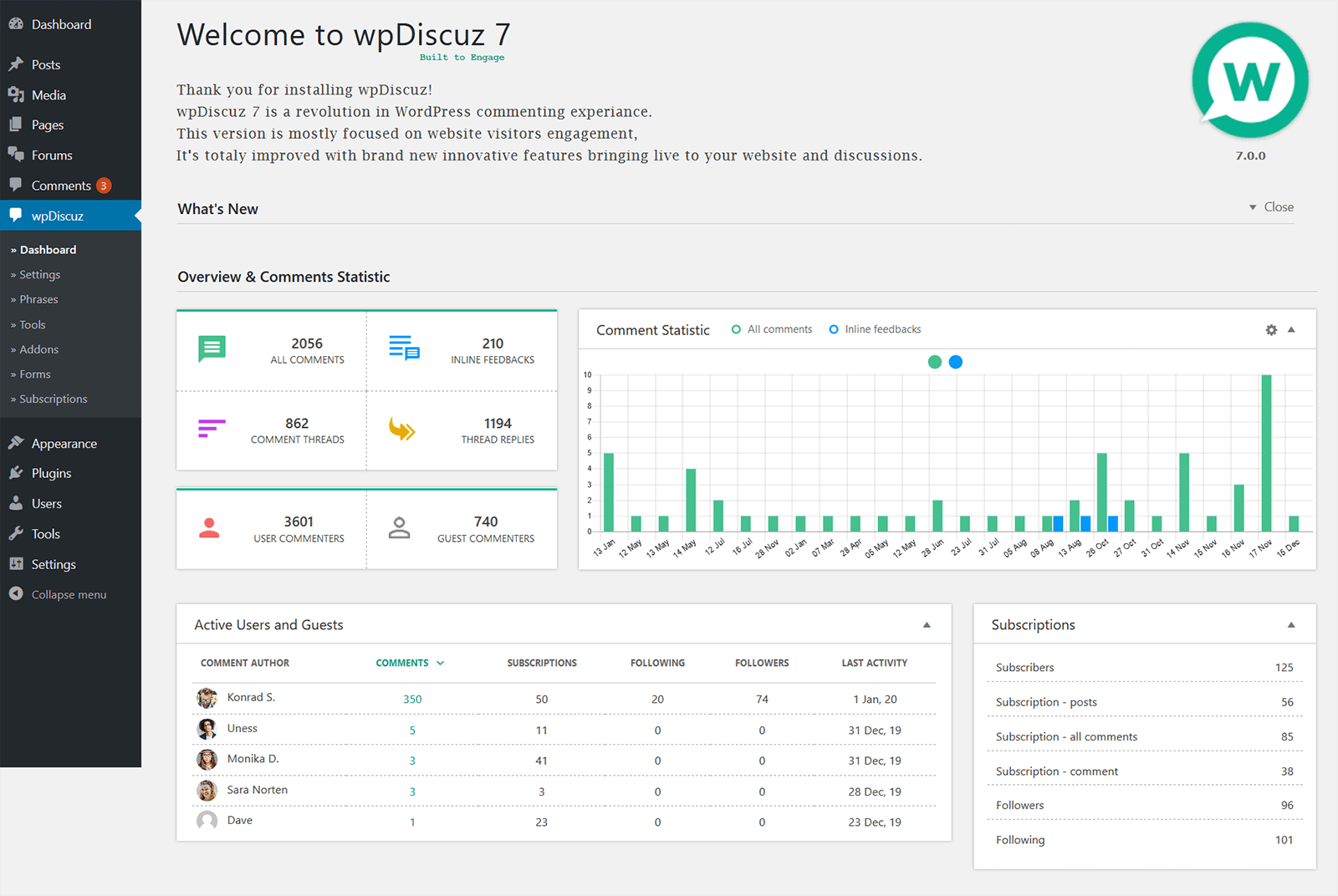 You can also add custom fields to the comment box, such as a name or email address field.
Once you've finished customizing the plugin, click the "Save Changes" button to save your changes. You're now ready to start engaging with your audience and building a community!
We hope this blog post has helped you understand how to add wpDiscuz to Elementor. If you have any questions or need help setting up the plugin, feel free to reach out to us. We're always happy to help!